CURCUMIN
C3 COMPLEX ®
60 veggie caps (500 mg)
Premium Turmeric Extract
95% Curcuminoids (active ingredient)
with BioPerine® (increases absorption)
Most Studied Curcumin

add to cart
*Fast and FREE Shipping

For any order of 2 or more bottles (CAN and USA)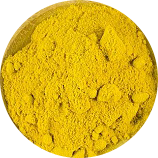 CLINICALLY PROVEN BENEFITS OF CURCUMIN C3 COMPLEX®
Premium Curcumin C3 Complex – Most studied curcumin on the market
Highest absorption – 95% Curcuminoids + Bioperine
Reduces both inflammation & triglycerides
No magnesium stearate. Non-GMO. Veggie Capsules.
High quality Canadian manufacturing. 3rd party lab tested
Reduces both inflammation & triglycerides.

CURCUMIN
The most important factor in choosing an effective curcumin supplement is bioavailability (absorption). C3 Complex is a premium and patented form of curcumin. It has the highest absorption of any curcumin on the market (95% absorption of curcuminoids). We further increase the absorption by adding Bioperine (patented form of piperine). We also never add magnesium stearate as a filler and we use premium veggie caps.
Curcumin is one of the most impressive and important supplements for overall health. Our curcumin is also a very powerful antioxidant and has a wide range of health benefits.
It is a great natural anti-inflammatory supplement that helps with joint pain and inflammation, but without the side effects. Our specific curcumin C3 complex is the most studied form of curcumin. It has been shown to lower triglycerides in the blood as well both lower LDL (bad cholesterol) and increase HDL (good cholesterol)
CURCUMIN
C3 COMPLEX®

Recommended Use is a powerful antioxidant supplement which also relieves temporary joint inflammation and pain that may occur after overexertion during intensive physical activity. BioPerine® improves absorption and bioavailability of nutrients*.
Recommended Dose Adults and adolescents 12 and over: Take one capsule twice daily, preferably at meal times, or as directed by a healthcare practitioner.
Warning Do not use if bottle seal is missing, torn or damaged. If you are pregnant, nursing, taking any medication or have a medical condition, consult your healthcare practitioner before taking any dietary supplement. Store in a cool dry place.
Curcumin C3 Complex® Turmeric Root Extract
(95% curcuminoids, 65:1 ER) 500 mg
Bioperine® (Black Pepper
Fruit Extract, 95% Piperine, 50:1 ER) 5 mg
Non-Medicinal Ingredients Microcrystalline Cellulose, Hypromellose
FREE Shipping for all orders over $29 (more than one bottle) $4.99 Flat Rate Shipping for all orders of 1 bottle
Applies only to North America ($3.91 USD approx)