*Fast and FREE Shipping

For any order of 2 or more bottles (CAN and USA)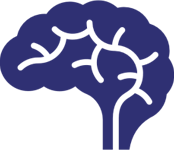 Over 60 million Americans suffer from insomnia and the number is continuously growing. We're overworked and overstressed. We consume too much caffeine and unhealthy foods. We sit around looking at screens all the time. We need sleep, but we can't sleep! Prescription sleep medication is way over-prescribed and it's often addictive and harmful. We need healthy natural sleep! Our life depends on it.

Sleep-X IS A POTENT BLEND OF 6 HERBAL EXTRACTS WHICH HELP TO:
FALL ASLEEP FAST
STAY ASLEEP
RELAX AT NIGHT
FEEL ENERGIZED IN MORNING
OVERCOME JET-LAG
REGULATE SLEEP/WAKE CYCLE
HERBAL INGREDIENTS &POTENCY
To make the most effective herbal sleep aid, you need to choose the highest quality and most potent ingredients, then mix them in the proper ratios to get the best results. Individual ingredient selection is at the heart of SleepX. We personally travel the world and source the best quality and purest ingredients, make sure they are the freshest, have the least amounts of heavy metal residues, and are packaged and
maintained properly in dry climate controlled environments. As just one example, our Passion Flower is standardized at 20% flavones (the main active ingredient), whereas almost all other Passion Flower products on the market are 4% or less. See below the information on each ingredient and how we procure them. The deeper you look into the details, the more you will realize SleepX is the best sleep supplement on the market.

HOW IT WORKS?
Sleep, although a simple concept, is actually a multi-faceted and complex process. A perfect night's sleep is one where a person falls asleep with ease, stays asleep throughout the entire night, enjoys deep REM sleep without bad dreams or nightmares, and wakes up naturally and feeling refreshed, pain free, and without grogginess. SleepX is a mix of herbs and amino acids which can actually work well on their own, but are far superior and more effective in a blend because they can each address certain "components" of the sleep process. You'll see below the details of how the individual herbs and aminos
function, but the essence of how it works is in the synergy. Some of the ingredients work by entering the blood quickly and give you a sleepy feeling (drowsiness) by raising your natural "sleep hormones". Some make your physical muscles relax. Some put you in a mentally happy and peaceful place by increasing your serotonin and increasing the long and slow alpha brain waves (the brain waves which help you sleep). Some "turn off a racing mind" and reduce worry and anxiety by increasing either the amount of GABA itself, or the effectiveness of it by working on natural receptor sites. The combination is very effective and impressive.

Melatonin
Melatonin is the "sleep hormone" which is produced naturally in the body. The presence of melatonin let's your body's internal clock "know" is time to sleep. Our premium grade melatonin works wonderfully in our SleepX combination blend because it helps you fall asleep quickly and easily, while the other herbs help you "stay asleep" through various mechanisms.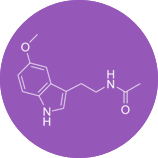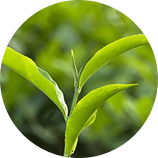 L-Theanine
L Theanine is a powerful and unique amino acid found in green tea. It's what makes tea feel more "calming" than coffee. It works by increasing the effectiveness of GABA, our body's main inhibitory neurotransmitter. It easily crosses the blood-brain barrier and is effective almost immediately after ingestion.
5 HTP
5-HTP or (5-Hydroxy-Tryptophan) sounds like a synthetic chemical, but it's actually a natural extract from "Grifforia" seeds. 5-HTP works as a natural anti-depressant by raising the body's level of serotonin, the body's "happy hormone". The increased level of serotonin will help you feel happier and more optimistic. Taking 5 HTP in the right dosage also gives a pleasant "sleepy" feeling.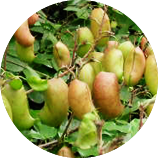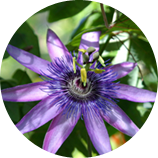 Passion Flower
It's virtually impossible to sleep soundly, or at all, if you have a racing mind and/or tight muscles. Passion flower is well studied as a natural muscle relaxant, a sleep aid, and an anti-anxiety herb. Like L Theanine, it works on increasing the effectiveness of GABA, but in a slightly different and complimentary way. Both passion flower and L Theanine work well synergistically to help you reach pleasant and anxiety free states of mind.
L-Tryptophan
When people ask "What is that thing in turkey that makes people so sleepy?", the answer they are looking for is L Tryptophan. L Tryptophan is an amino acid found in turkey. It works quickly, is complimentary to 5 HTP and melatonin, and is terrific for helping your body stay asleep all night long without waking up groggy.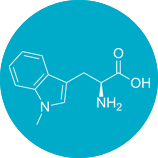 VITAMINS & COFACTORS

Vitamin B3 (Niacinimide)
One of Vitamin B3's unique properties is its ability to help you naturally relax and get to sleep more rapidly at night. In Sleepx we also use the "niacinimide" variety which is shown to be up to 10x more effective for absorption into the body compared to other Vitamin B3's on the market.

Magnesium bisglycinate
Magnesium taken alone has been scientifically proven to help as a sleep aid by aiding the GABA system and relaxing all the muscles in the body. It's even more effective when taken in combination with the other ingredients in SleepX. Our non-buffered magnesium bisglycinate has the highest absorption of any magnesium on the market. Learn more about the science behind magnesium bisglycinate.
PRODUCT SPECS

RECOMMENDED DOSAGE
Adults: 1 – 2 Capsule(s) 1 time(s) per day
Do not drive or use machinery for 5 hours after taking this product. Take once a day, at or before bedtime. Take once a day at bedtime after darkness has fallen, while travelling and at the destination until adaptation to the new daily pattern.

We respect true experts in every main area of medicine and human health. We believe no single industry or country has a total monopoly on all knowledge on health. That's why we consult directly with experienced leaders in modern medicine, naturopathic doctors, traditional Chinese medicine specialists, as well as academic researchers from globally respected institutions. We combine all the knowledge and scientific studies in-house to come up with amazing herbal blends and formulations which really work.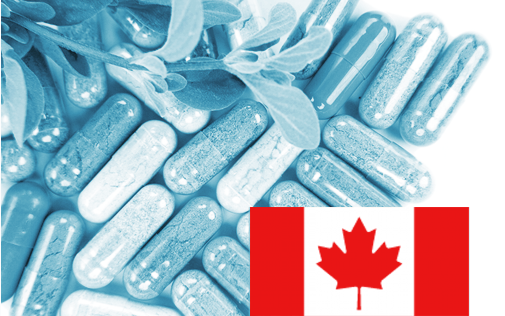 MADE IN CANADA
Different herbs grow best in different climates. We travel all over the world to find the highest quality and purest individual ingredients. Our procurement process for ingredient suppliers is superb, and we control our supply chain from farms to final product. With that said, we've discovered Canada to be the world leader in the manufacturing of natural health products.