MILK THISTLE
Full Spectrum
90 veggie caps (150 mg)
Liver Support
Digestive Relief
70:1 Extract
Silybin A&B

add to cart
*Fast and FREE Shipping

For any order of 2 or more bottles (CAN and USA)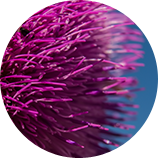 CLINICALLY PROVEN BENEFITS OF MILK THISTLE – FULL SPECTRUM
Premium Milk Thistle Extract – 70:1 – Full Spectrum
Standardized to 54% Silymarin & 23.2 – 34.8% Silybin A + B
Great for Liver Support and Digestive Relief
3rd Party Tested – Zero Heavy Metals or Other Toxins – Zero Magnesium Stearate
Non-GMO – Premium Veggie Capsules – 150 mg Per Cap – 90 Caps Per Bottle
LIVER SUPPORT & DIGESTIVE RELIEF

MILK THISTLE – FULL SPECTRUM
Most milk thistle on the market is actually a cheap byproduct from milk thistle seeds. A lot of the effective active ingredients are stripped from the final product. Our milk thistle is different. We use a very clean and unadulterated milk thistle and do a clean extraction process. We use a 70:1 extract ratio and do a full-spectrum extraction. This means that we keep all of the active ingredients the plant contains.
Our final product contains zero heavy metals and we use zero magnesium stearate. It is standardized to contain 54% silymarin and 23.2-34.8% Silybin A + B measured by HPLC. Our milk thistle extract is good for liver support and digestive relief.
MILK THISTLE
Silybin A + B

Recommended Use Traditionally used in Herbal Medicine as a hepatoprotectant/ liver protectant, to help support liver function, and to help relieve digestive disturbances/dyspepsia. If used as a hepatoprotectant/liver protectant agent, or for liver function, use for at least 3 weeks to see beneficial effects.
Recommended Dose Adults: 1-2 Capsule(s) 1 – 3 time(s) per day
Warning Consult a health care practitioner if symptoms persist or worsen. Consult a health care practitioner prior to use if you are pregnant. Stop use if hypersensitivity/allergy occurs.
Milk Thistle (Silybum Marianum, Seed)
70:1 Extract, 54% Silymarin
23.2% – 34.8% Silybin A+B 150 mg
Non-Medicinal Ingredients Hypromellose, Maltodextrin
FREE Shipping for all orders over $29 (more than one bottle) $4.99 Flat Rate Shipping for all orders of 1 bottle
Applies only to North America ($3.91 USD approx)