ZincBisglycinate
Pharmaceutical grade
90 veggie caps (125 mg)(25mg Elemental Zinc)
Non-Buffered
Highest Absorption
No Fillers
add to cart
*Fast and FREE Shipping

For any order of 2 or more bottles (CAN and USA)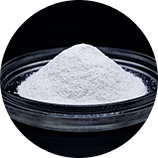 CLINICALLY PROVEN BENEFITS OF Zinc Bisglycinate
100% Zinc Bisglycinate – Most Absorbable Zinc
No Fillers, No Magnesium Stearate, Pure Vegetarian Capsules
Easy on Stomach, Won't Cause Nausea, Easy to Swallow
125mg Zinc Bisglycinate Per Cap – Non Buffered – (25mg Elemental Zinc)
Our Zinc Bisglycinate has no-fillers and is non-buffered

Zinc Bisglycinate
88Herbs Pure Zinc Bisglycinate is a fantastic zinc supplement. Many types of supplemental zinc on the market use cheap forms of zinc with low absorption rates, they are hard on the digestive system, and they cause nausea as a major side effect.
Consumers also need to be careful to ensure that they are getting a "non-buffered" form of zinc bisglycinate. It is possible to call a supplement zinc bisglycinate on a label, even if you add in other forms of inferior zinc into the product. We use 100% pure, non-buffered, zinc bisglycinate, which is well known for being the most absorbable form of zinc. It is also the easiest on the stomach and won't cause nausea. We provide easy-to-swallow vegetarian capsules with no unhealthy fillers (no magnesium stearate) etc.
Zinc Bisglycinate SPECS

Recommended Use Helps the body metabolize nutrients, helps prevent zinc deficiency, helps with immune function, and to maintain good health. Helps in connective tissue formation and energy metabolism. Helps to maintain healthy skin, bones, hair and nails.
Recommended Dose Adults 19 years and older: 1 capsule 1 – 2 times per day
Adolescents 14 – 18 years: 1 capsule 1 time per day. Take with food, a few hours before or after taking other medications or natural health products.
Contraindications and Adverse Reactions Do not use this product if you are pregnant or breastfeeding. Zinc supplementation can cause a copper deficiency. If you are unsure whether you are taking enough copper, consult a health care practitioner prior to use.
Ingredients
Zinc (25 mg Elemental) from 125mg Zinc Bisgylcinate
Non-Medicinal Ingredients Hypromellose, Citric acid, Glycine, Silica

The "Zero Series" from 88Herbs is part of our commitment to purity. Most products on the market sneak in unhealthy
"non medicinal" and "other" ingredients or "flow agents" to make their pills and capsules. In our trademarked "Zero Series", we use absolutely:
Zero magnesium stearate
Zero animal products and gelatins
Zero allergenic materials or additives
FREE Shipping for all orders over $29 (more than one bottle) $4.99 Flat Rate Shipping for all orders of 1 bottle
Applies only to North America ($3.91 USD approx)